Brand identity for a gin brand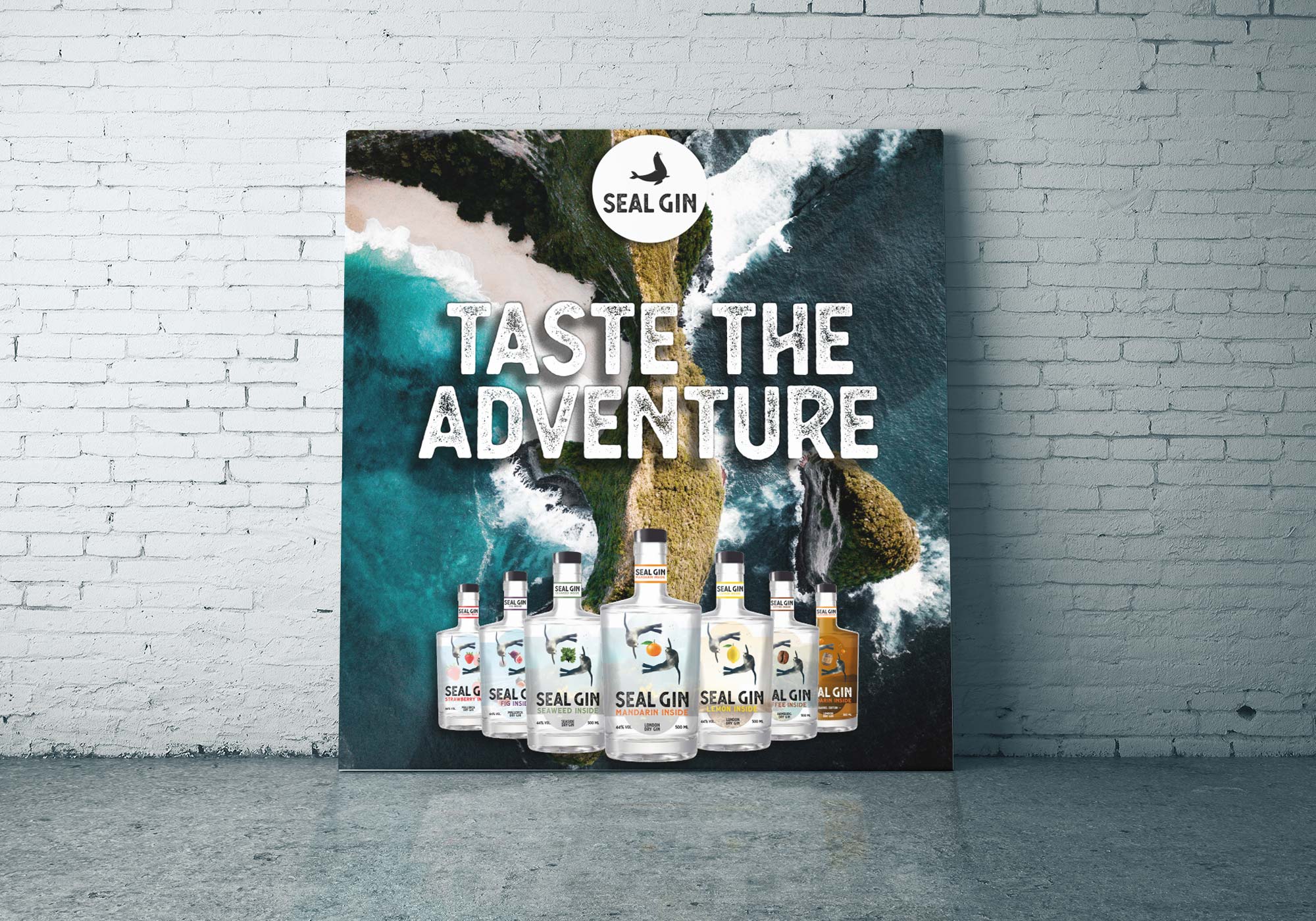 SEAL GIN is a sophisticated gin brand with the mission to make people taste the whole world. With their own distillery they create signature gins such as lemon, seaweed or prawn! 
I created the visual identity for the brand – from logo design and packaging to storytelling and marketing online & print. The brand identity revolves around the claim "Taste the adventure", taking their fans on a taste trip around the world – with Italian lemons, Spanish mandarins, German seaweed and many more flavors. With a colorful and classy design, this premium gin became one of the best in Europe! 
#creative direction #brand identity #logo design #storytelling #product design