Rebranding of the English Theatre of Hamburg
RE-DESIGN FOR THE ENGLISH THEATRE OF HAMBURG, DEVELOPMENT OF A CORPORATE IDENTITY AND RELAUNCH OF THE WEBSITE.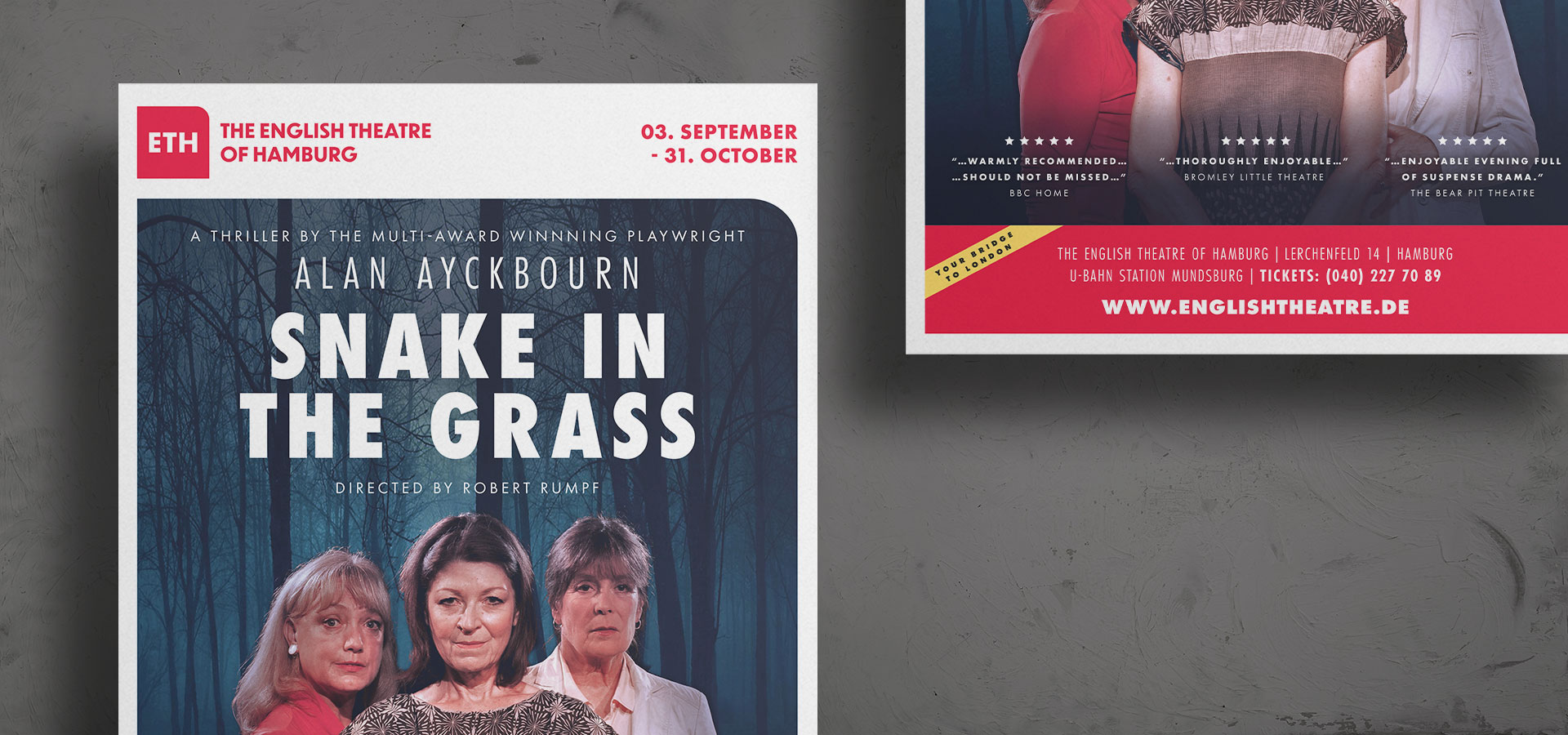 RE-DESIGN OF A TRADITIONAL BRAND
The English Theatre of Hamburg was founded in 1976 as the first English-speaking theater in Germany and is considered by the art scene as the "West End Theatre of Hamburg". The redesign of the brand ennobles this tradition and modernizes the appearance for a contemporary online presence, a younger audience, and a new online strategy. For the word/figurative mark, the recognizable accent color red was retained and supplemented with a modern, sans-serif font and a concise icon. As a responsive Logo, the ETH signet can stand alone as an icon and short form of the brand. The recognizable rounded corner is taken up in other media – in colored areas or as image masks.
CORPORATE DESIGN
In addition to the logo redesign, a complete brand identity was developed. This includes applications such as posters, flyers, tickets, signs and guidance systems as well as business stationery with letterhead and business cards.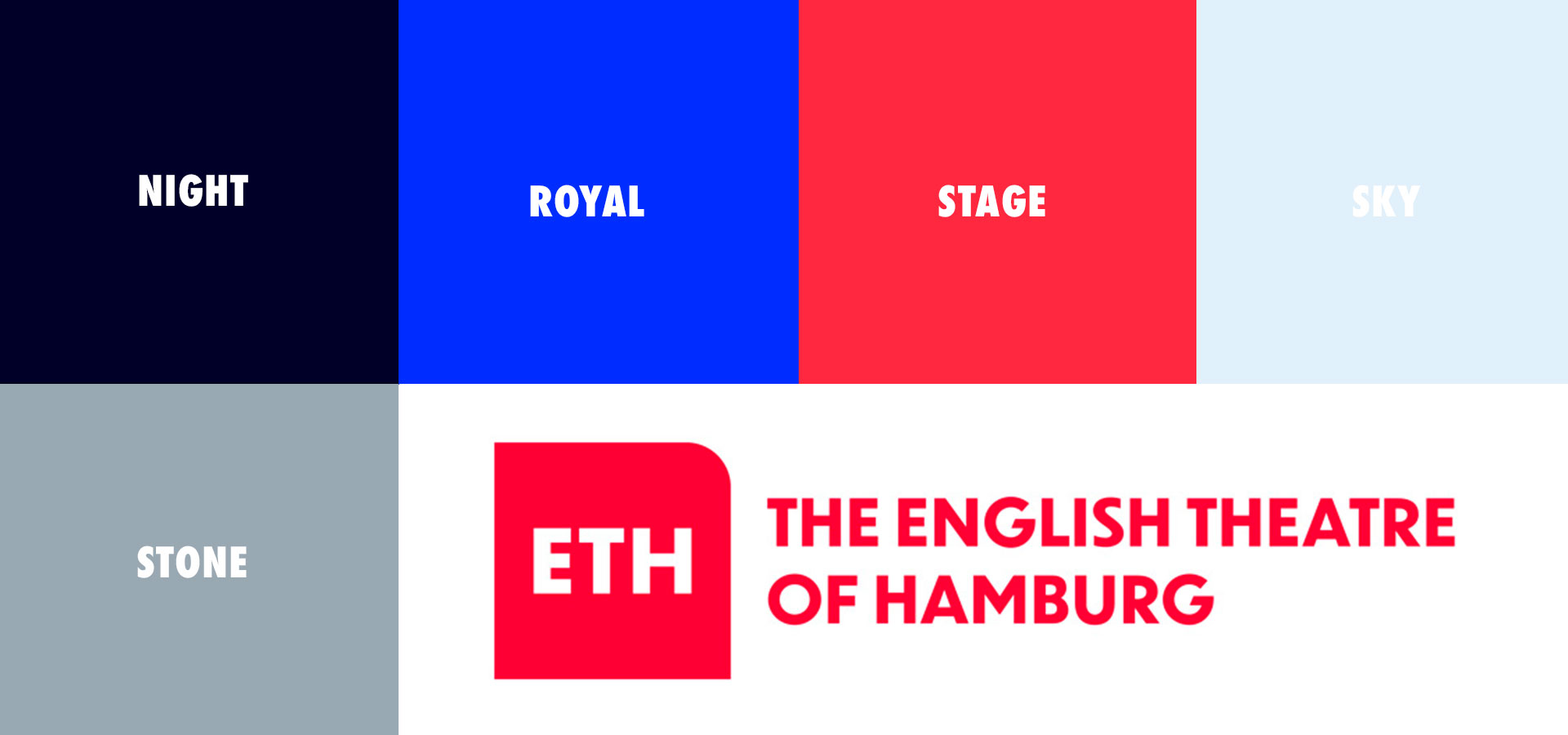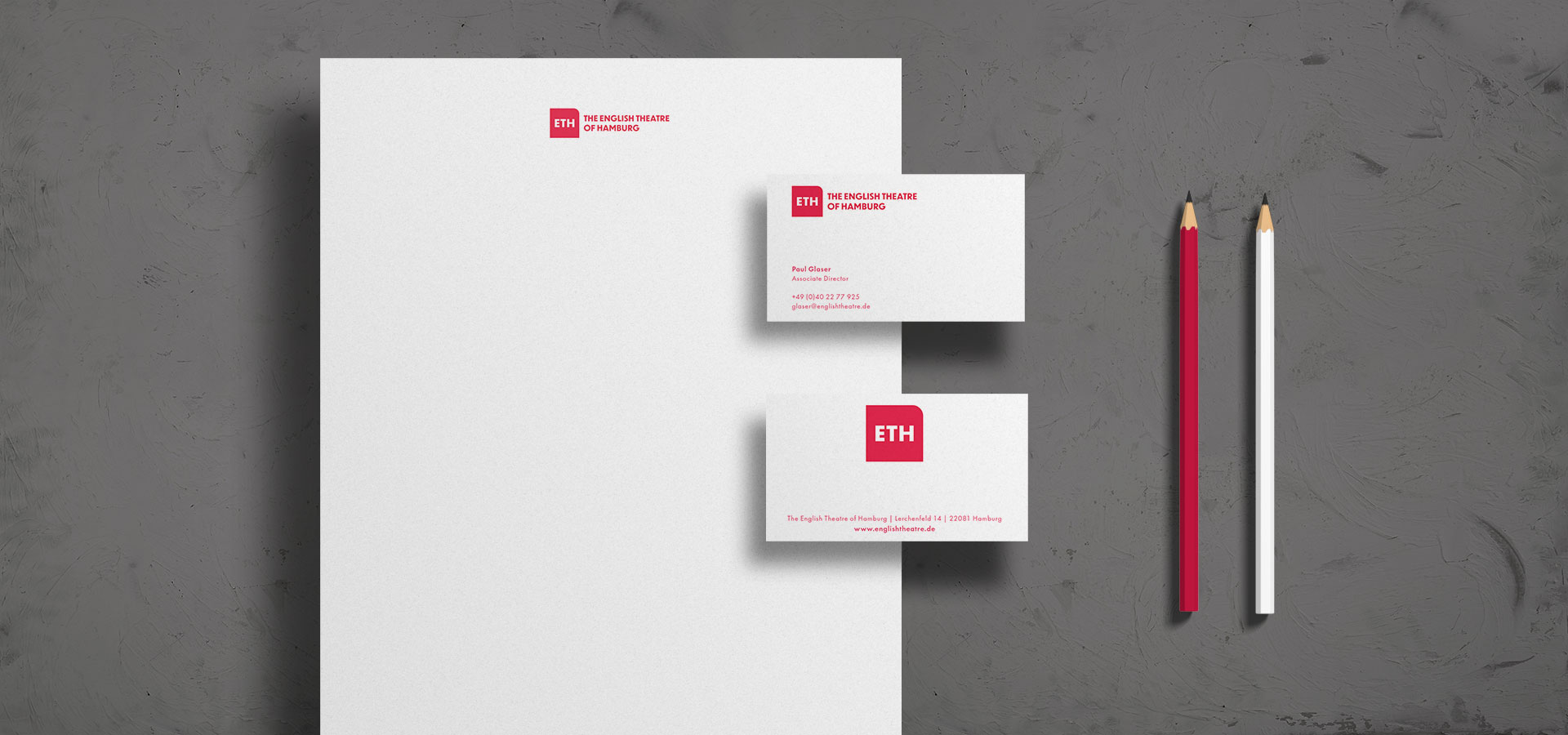 WEBSITE
The relaunch of the website not only enables a better user experience for information and ticket purchases, but also a mobile-optimized Responsive Design. The concept of the website included a restructuring with regard to the customer journey, content revision and optimization for search engines.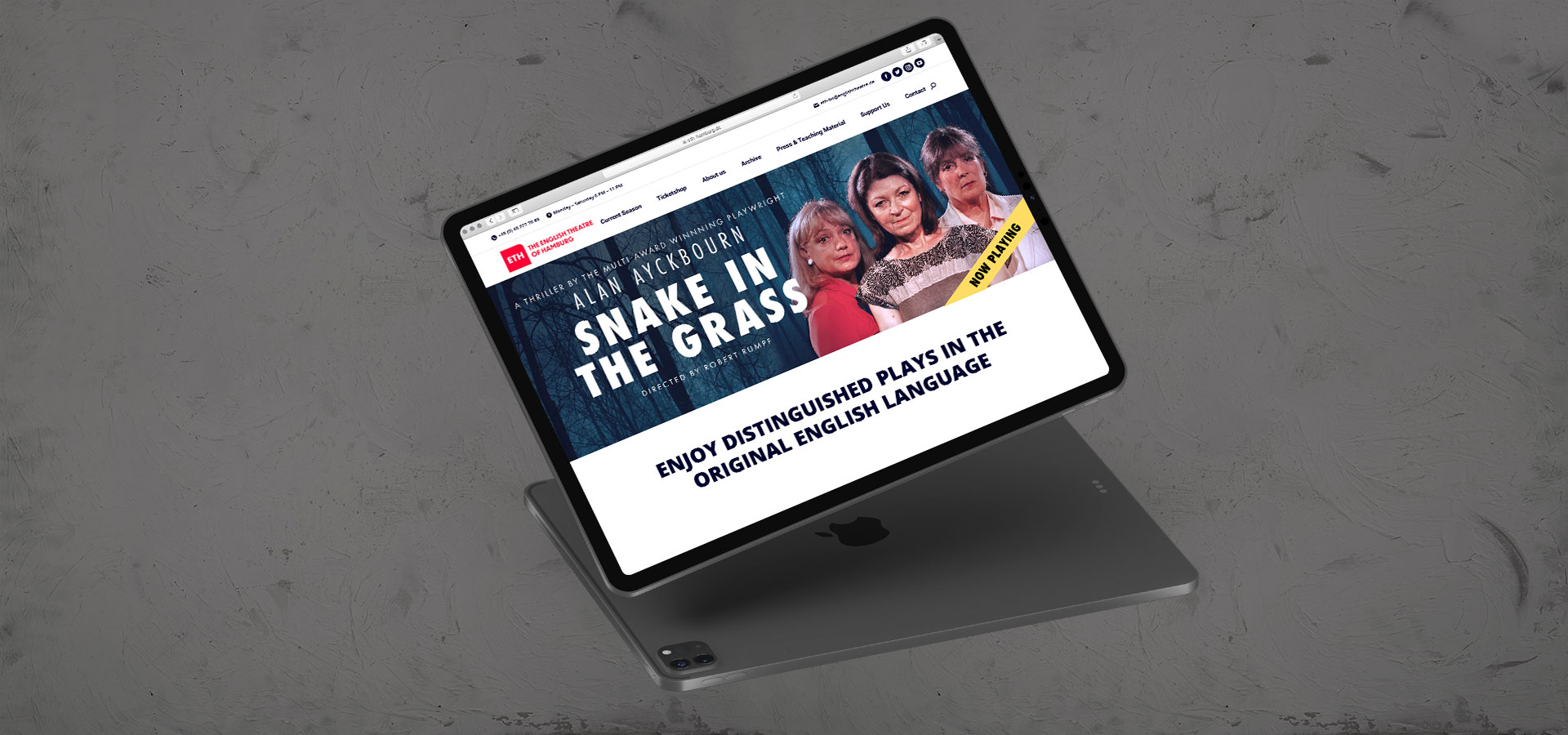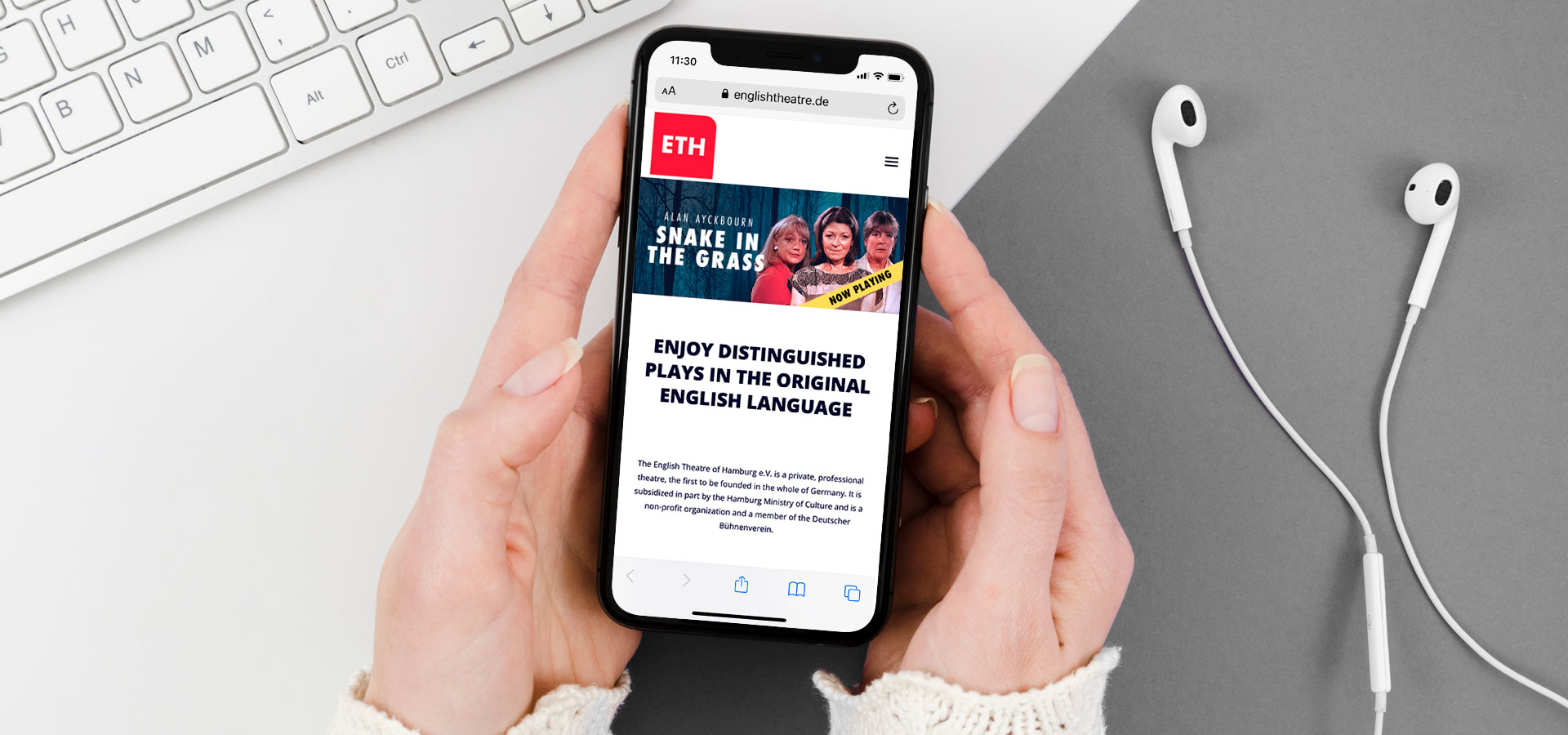 SERVICES
Creative direction
Brand strategy and positioning
Logo Design and Corporate Design
Website Design
Marketing Strategy