The Spot On Classes
THE SPOT ON CLASSES OFFERS YOU LESSONS FROM OUTSTANDING CREATIVE MINDS AND PROFESSIONAL STORYTELLERS.
THE VIDEO SERIES FOR CREATIVE ENTREPRENEURS
The Spot On series was born from numerous conversations with friends and partners of the studio, in which we exchanged ideas and knowledge from years of practical experience. Entrepreneurship, marketing, and creative work depends on the minds and ideas that make it happen. We want to share this knowledge through the Spot On Classes. In-depth practical knowledge, vivid examples, and instructive anecdotes make these lessons unique and especially valuable.
VIDEO PRODUCTION AND INTERVIEWS
Extraordinary speakers need extraordinary settings. For the shooting of the Spot On Classes, we work to find special locations, such as our client the English Theatre of Hamburg. There we bring the presenters on stage to show them in the best light. Through editorial support and interviews, we design the lessons together with the speakers.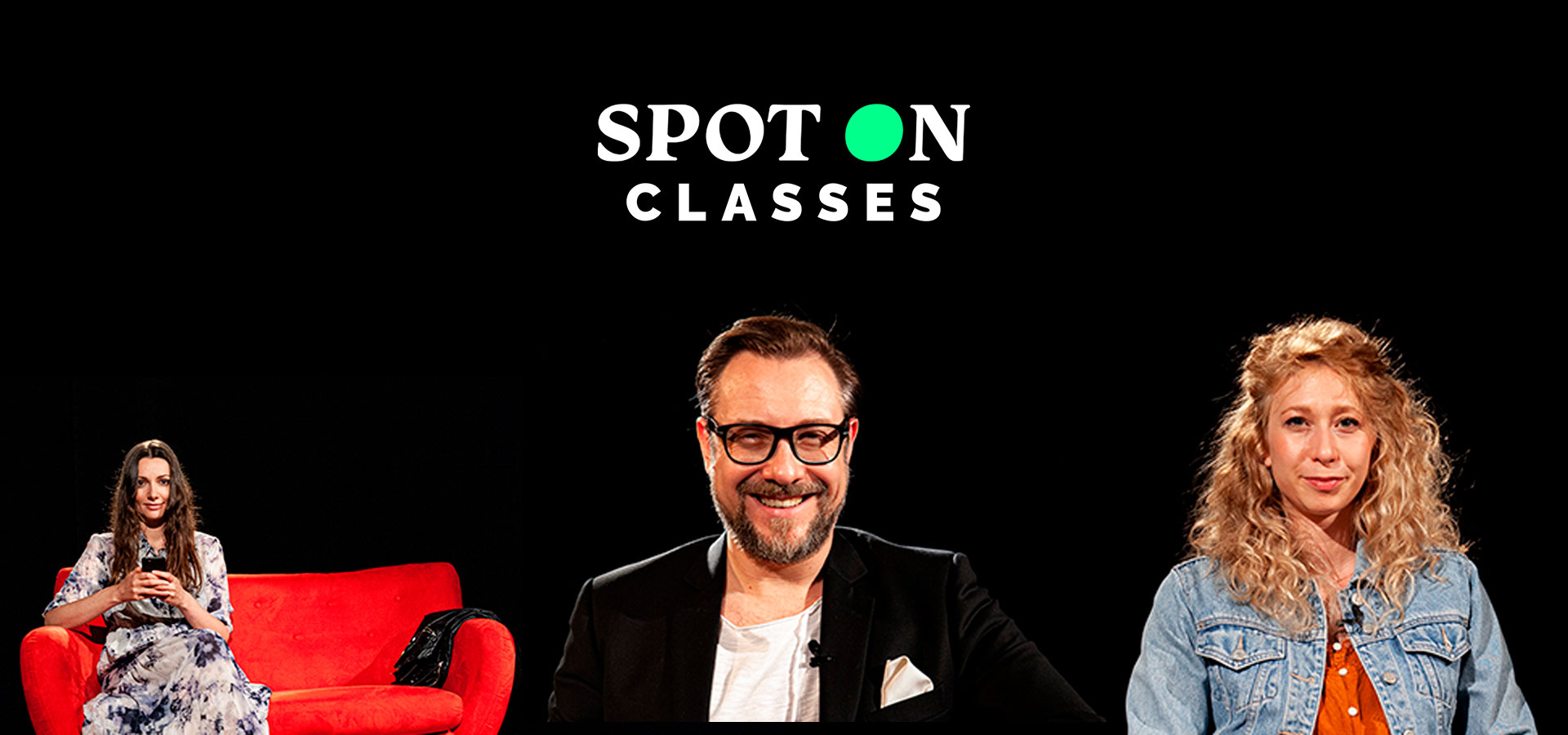 MEDIA PRODUCT "SPOT ON ACADEMY"
The Spot On Academy is a media product that combines knowledge with entertainment. It focuses on video lessons from selected speakers who share their experiences and insights. Each lesson is accompanied by a blog article with a summary and the possibility to download a workbook. Depending on the lesson, you will find exercises, practical tips, or audio guides to apply what you have learned.
Concept and strategy for the media product
Creative direction
Video production and interviews
Editorial support and blog articles
Social media marketing