THE PODCAST FOR PREGNANCY
JOYFUL BIRTH IS THE PODCAST OF COACH AND MIDWIFE TINA BUSATO.

This podcast accompanies you through your pregnancy and prepares you optimally for birth. Together with the midwife and coach Tina Busato, you will find the way to your Joyful Birth. So that you can start your own personal happiness as a mother in a powerful and intuitive way.
THE SWEETSPOT STUDIO ACCOMPANIED ME INDIVIDUALLY AND AT EYE LEVEL. THE MANY IDEAS WE GENERATED WERE IMPLEMENTED SUPER FAST. MARC HELPED ME TO REALIZE MY DREAMS AND IDEAS. THANKS FOR THE GREAT COMPANY!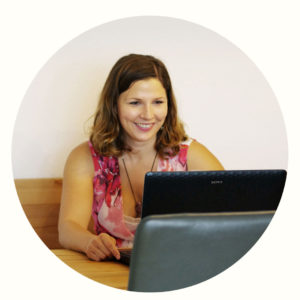 Together with founder Tina, we have developed a concept for the 9-month-journey – a podcast series to accompany young mothers and families during pregnancy. Based on a deep understanding of the target audience and their needs, we have developed a personal and unique format that does justice to the personality of the founder and is optimally embedded with the coaching and consulting services.
Listen (in German only):
Concept and editorial plan for the podcast series
Post production, hosting and publishing
Design and branding