DESIGN OF THE EXHIBITION AND PRESENTATION
PERSONAL BRANDING AND DESIGN OF THE EXHIBITION AND PRESENTATION FOR THE INDEPENDENT ARTIST JO BENITZKY.
The Artist
Jo Benitzky is an independent artist from Mannheim, Germany. Her paintings can be seen in selected galleries, art associations, and private exhibitions. Numerous solo and group exhibitions have already taken place in Germany, other European countries, and her elective home Canada.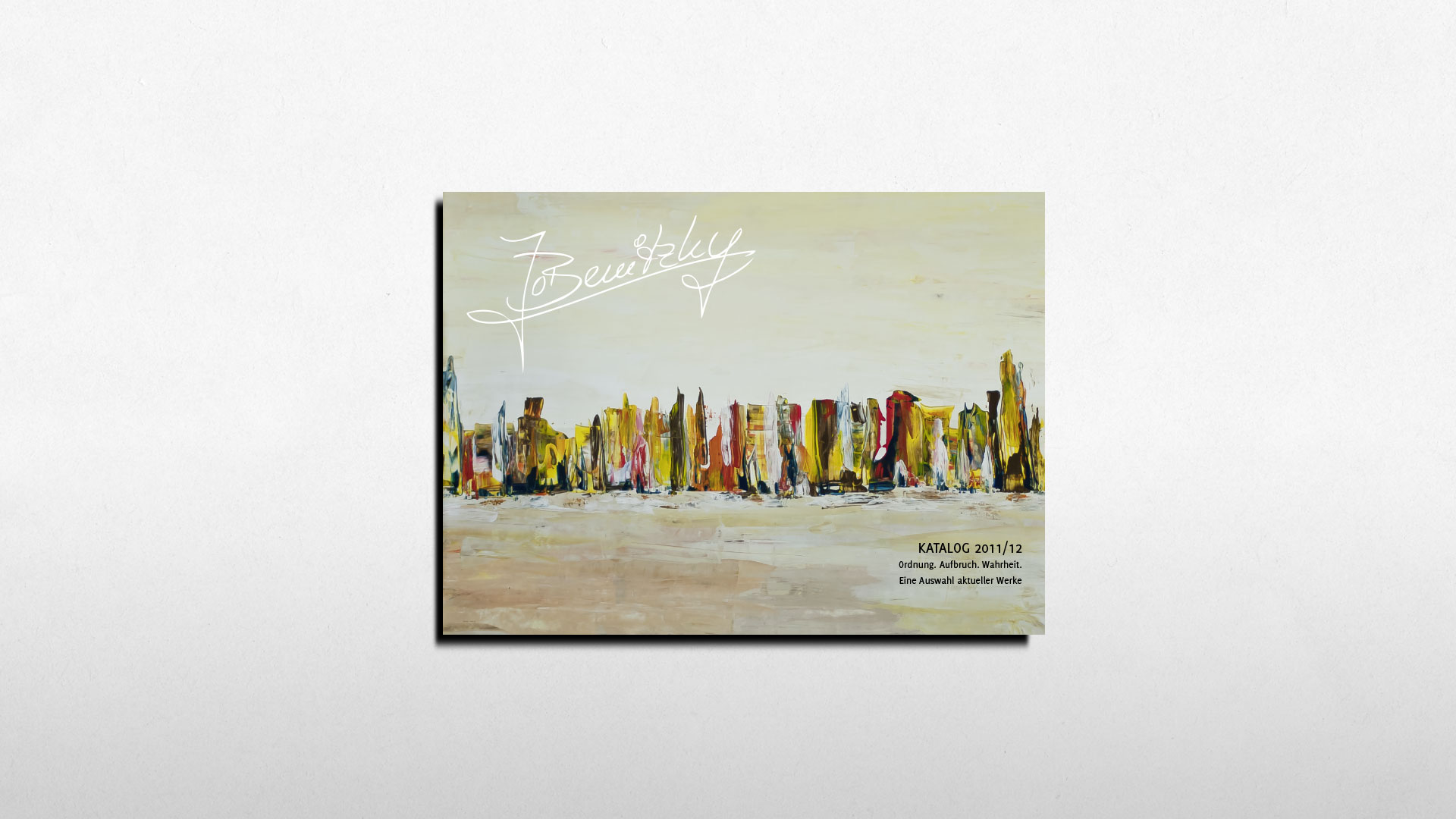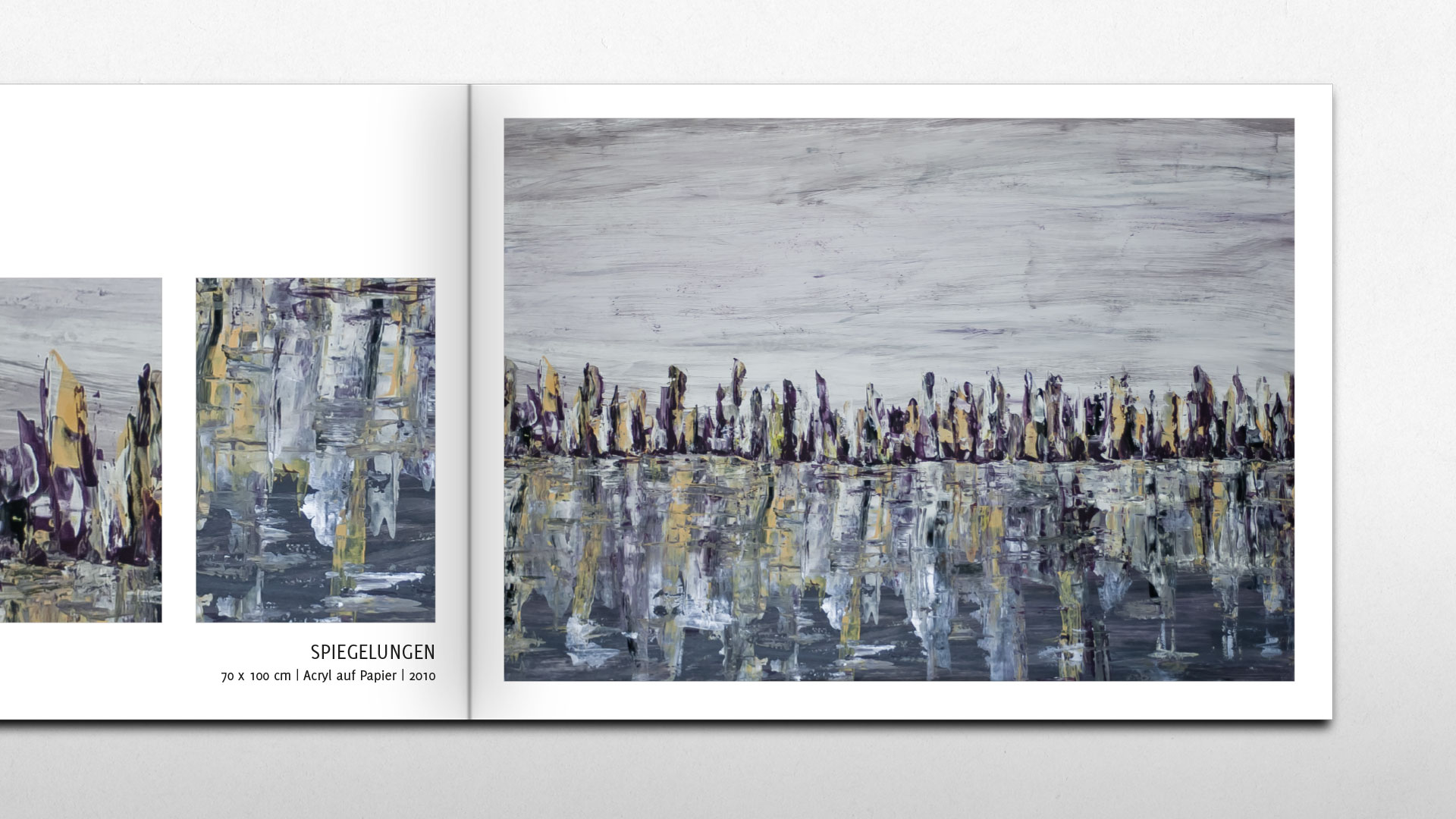 EXHIBITION AND ART PRESENTATION
For several years we accompanied Jo Benitzky in the presentation of her work in catalogs and other print media. Through close collaboration, a staged design has been created which goes beyond the depiction of the works and takes the freedom to design with the pictures.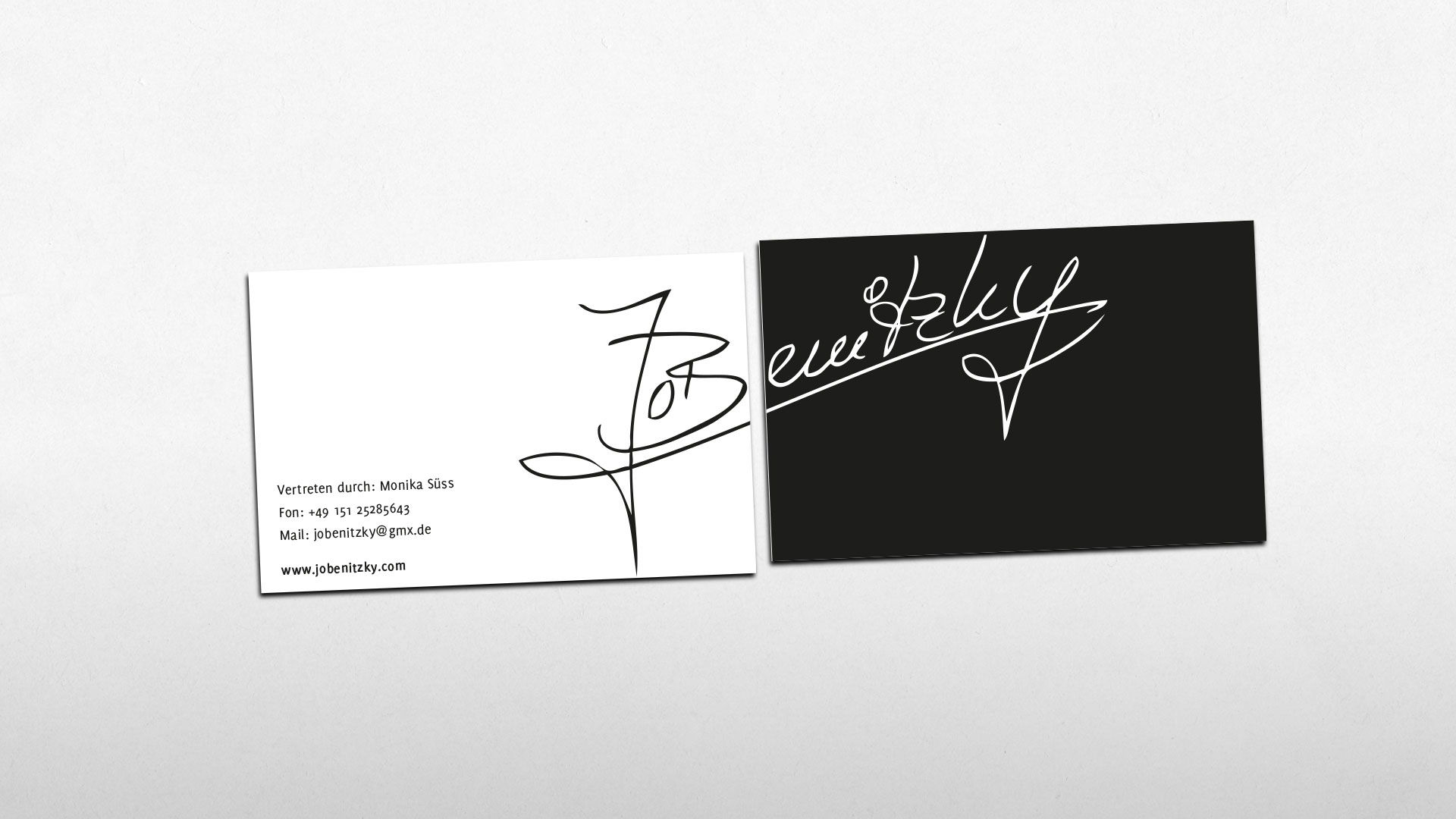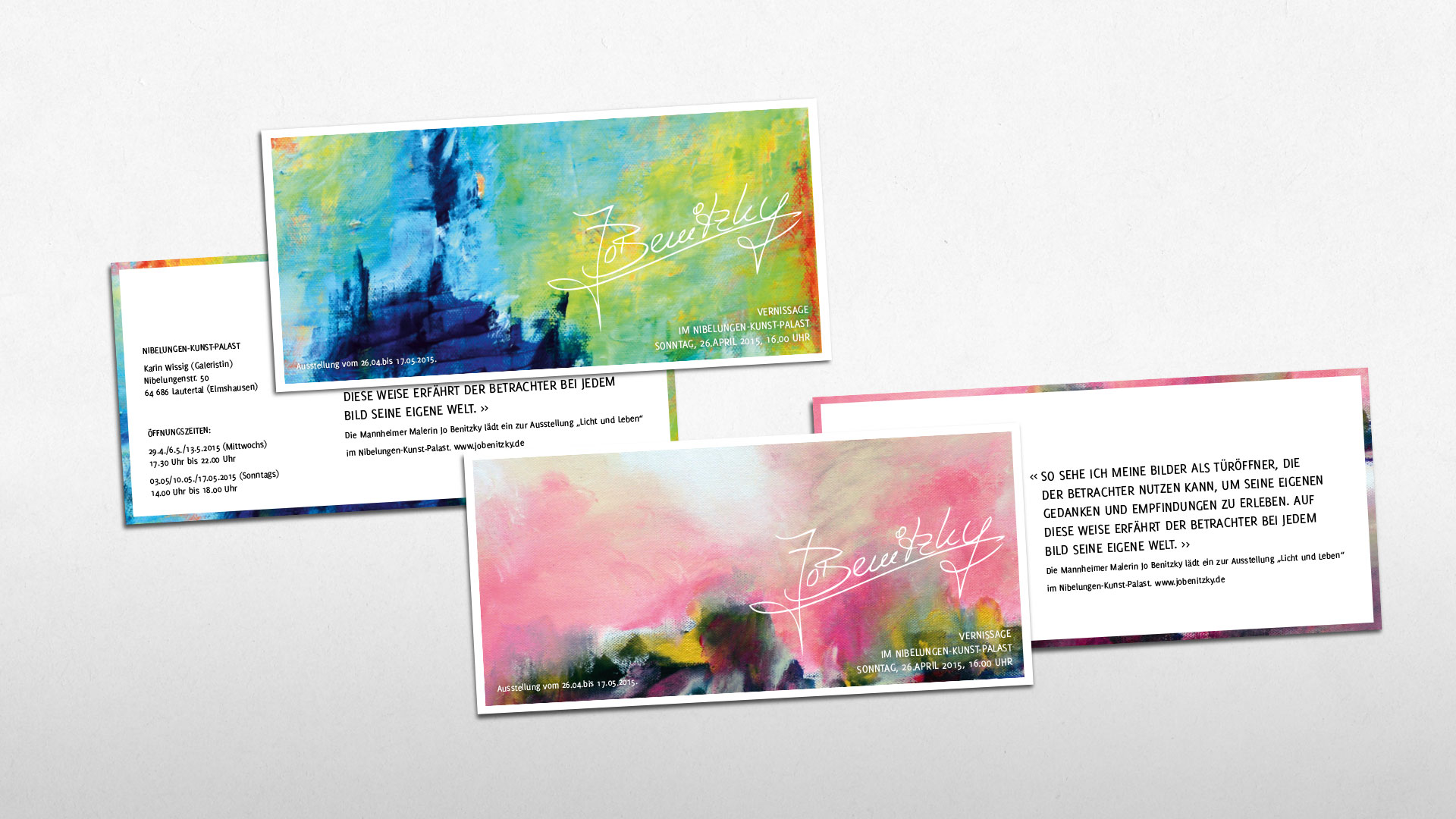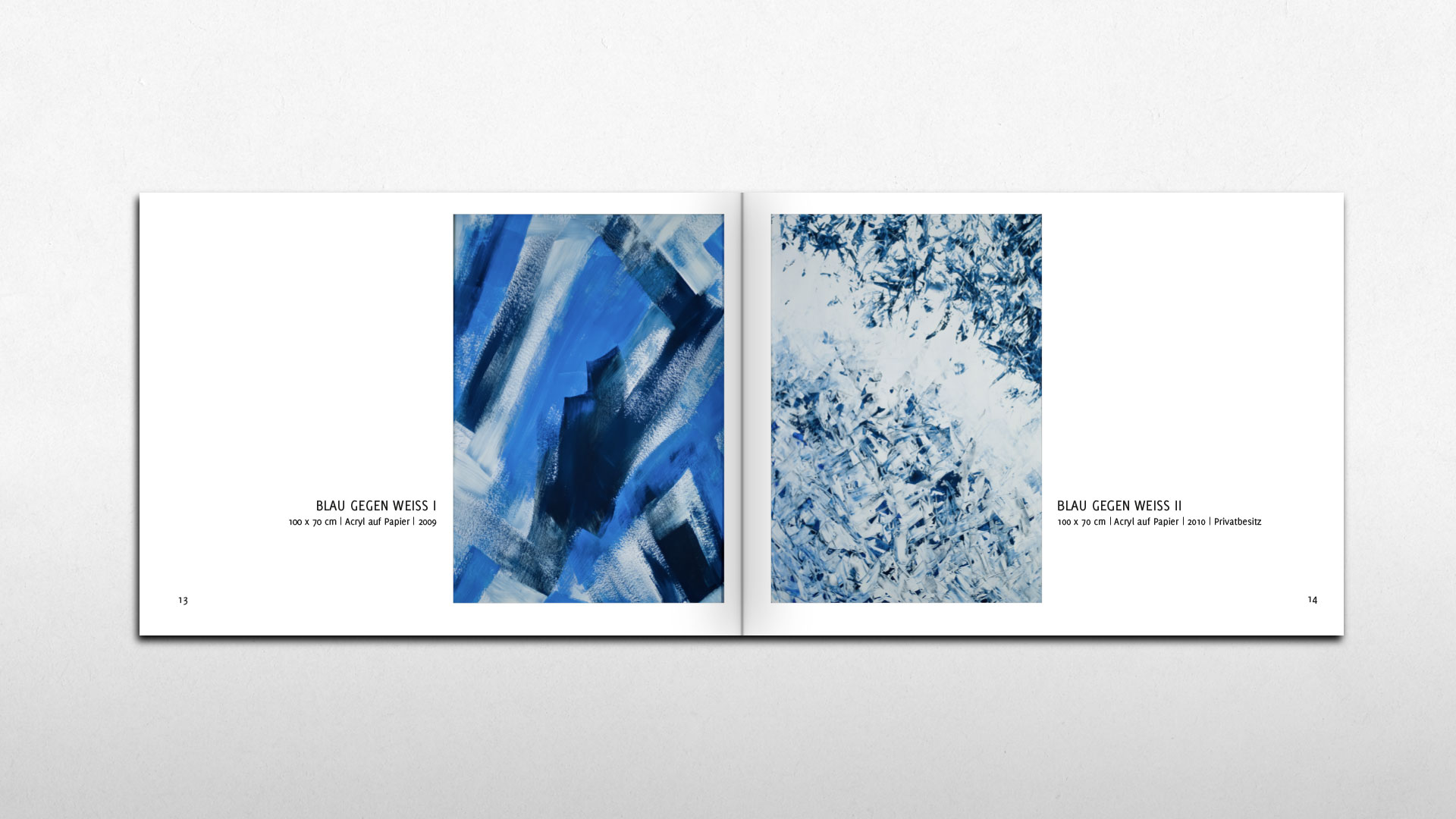 DESIGN AS STAGE
In addition to the significant signature, which has been designed as a figurative mark, the branding does not use any other colors or design elements. Benitzky's color explosions are tamed with white space and experienced in a new quality through a graphic staging with details and bleeds.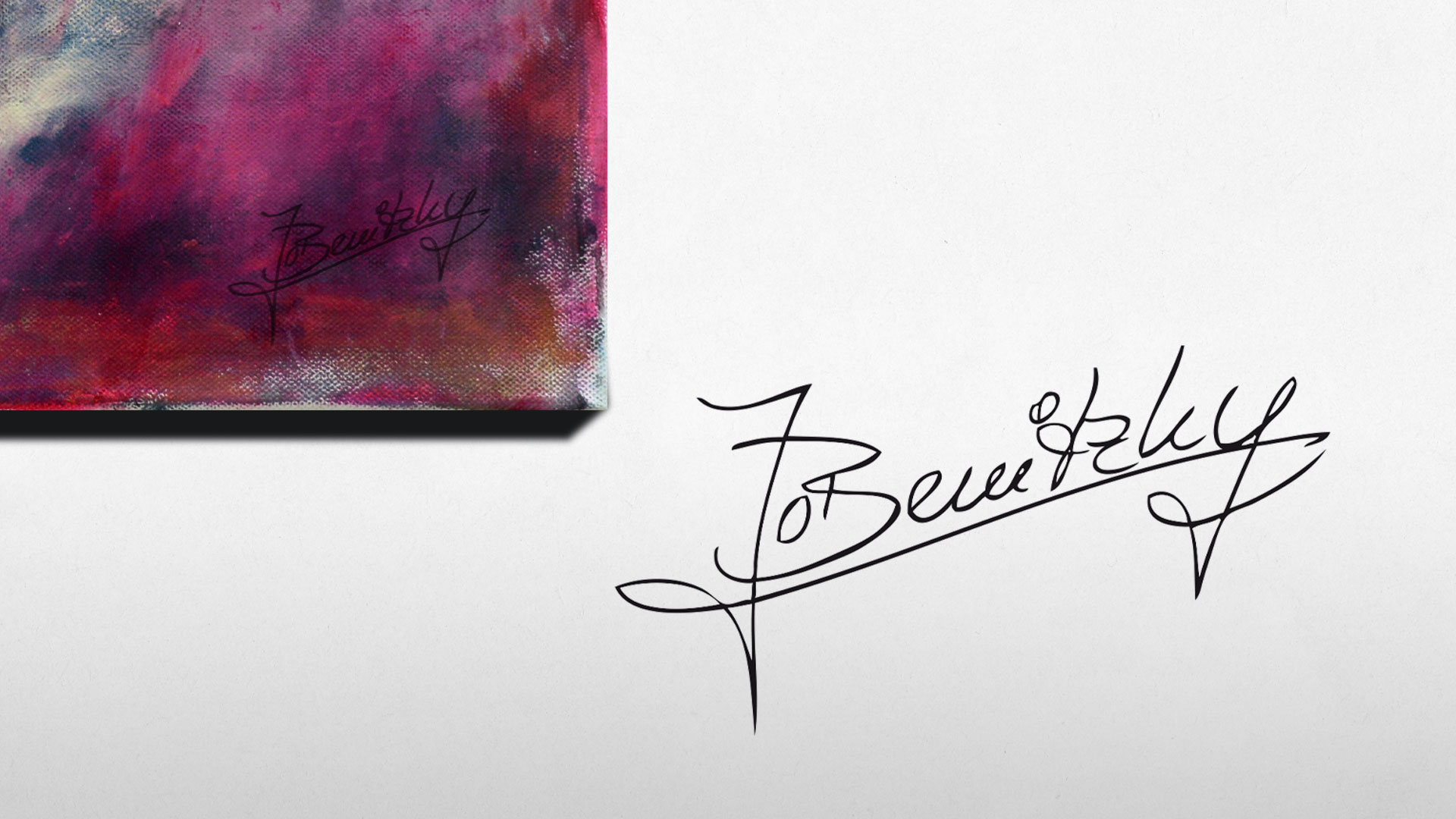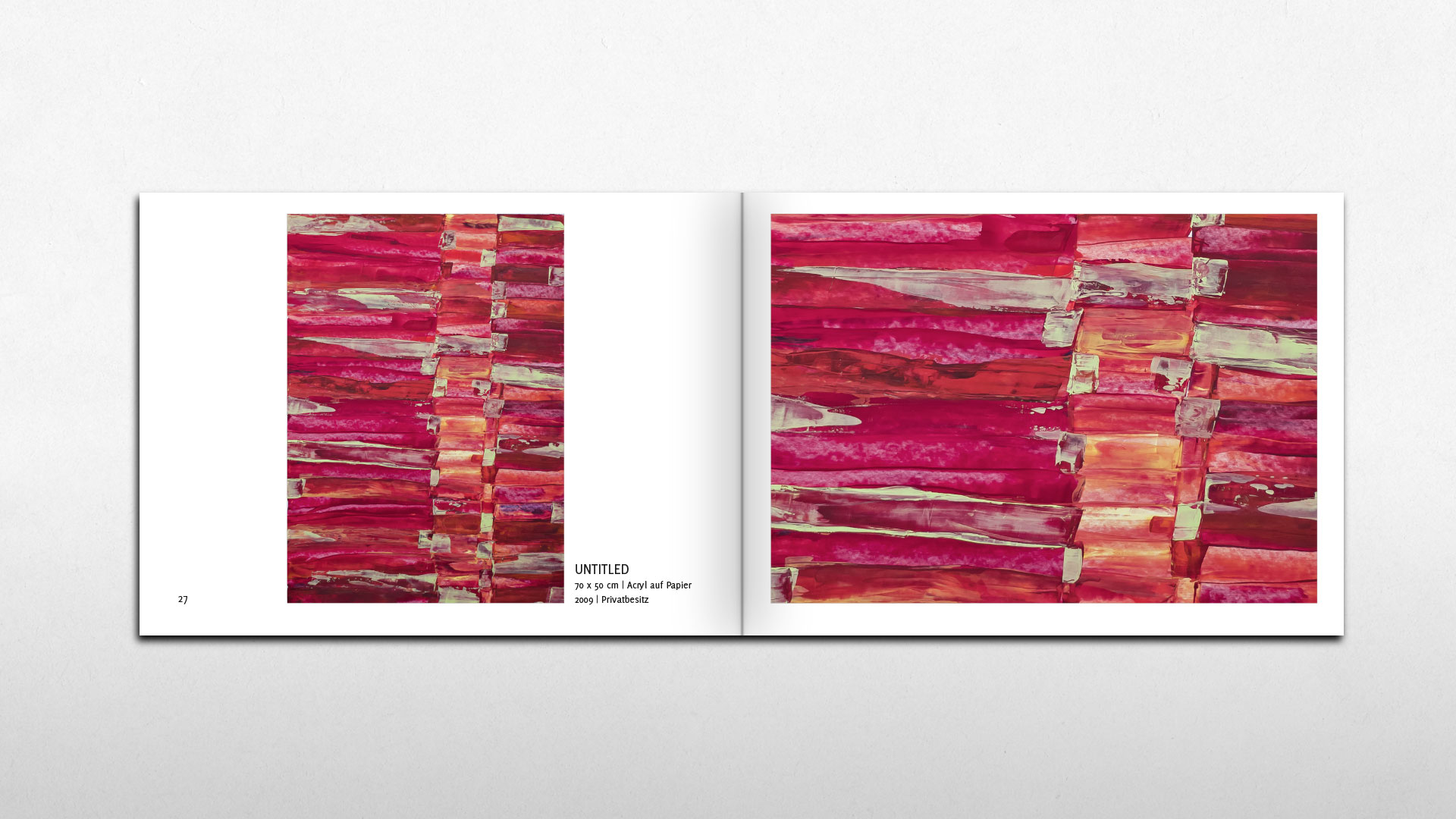 Personal Branding
Design for catalogs, flyers and brochures