FIND YOUR PERFECT HOME IN TUSCANY
BRAND IDENTITY, WEBDESIGN AND SOCIAL MEDIA FOR AN ARCHITECT
Daniela Sinicropi
Daniela is an American-born architect, living and working in Florence, Italy. Her work combines the two worlds: the history and romance of Italy with the demands and standards of homes in the United States. As an architect with a Ph.D. in engineering Daniela offers expats a one-stop-shop for finding and renovating a home in Tuscany.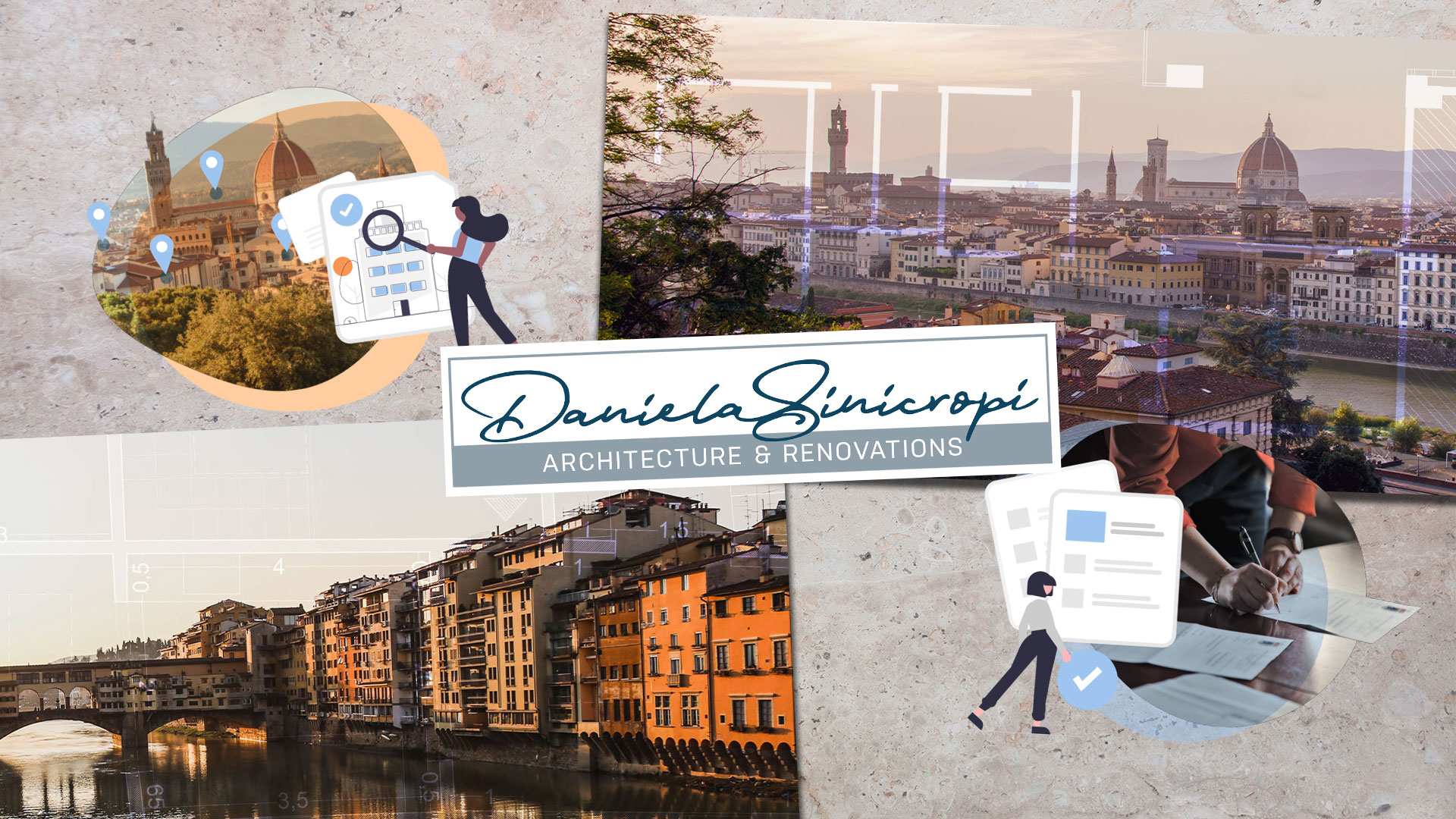 Brand Identity
Daniela's brand identity revolves around her personal service and her intimate knowledge of Florence. Her work thrives on her creativity and personality, which is why her logo is designed as a kind of signature. Contrasting this is a businesslike sans-serif font, with straight, architectural lines.
The color scheme is borrowed from Florence's cityscape and the rolling hills of Tuscany: from classic terracotta roofs to the marble of the Duomo to the deep blue of the Arno River. The illustrations for the four service areas depict the work and bring a little playfulness to the brand identity.
Daniela opted for the Brand Style Guide. She can use this key to persevere the look and design as she continues to share her brand to new media in the future, such as presentations, business stationery or further social networks.

Webdesign
The studio accompanied and implemented the website from concept to launch. The process started with the structuring of the offers and sitemap as well as the development of the free consulting for lead generation. Via wireframes and prototyping, we created the screen design and implemented the site in WordPress.
The presentation of Daniela's work as cases and success stories as well as the implementation of social media with the category of "insider tips" for each district played a central role in the content strategy.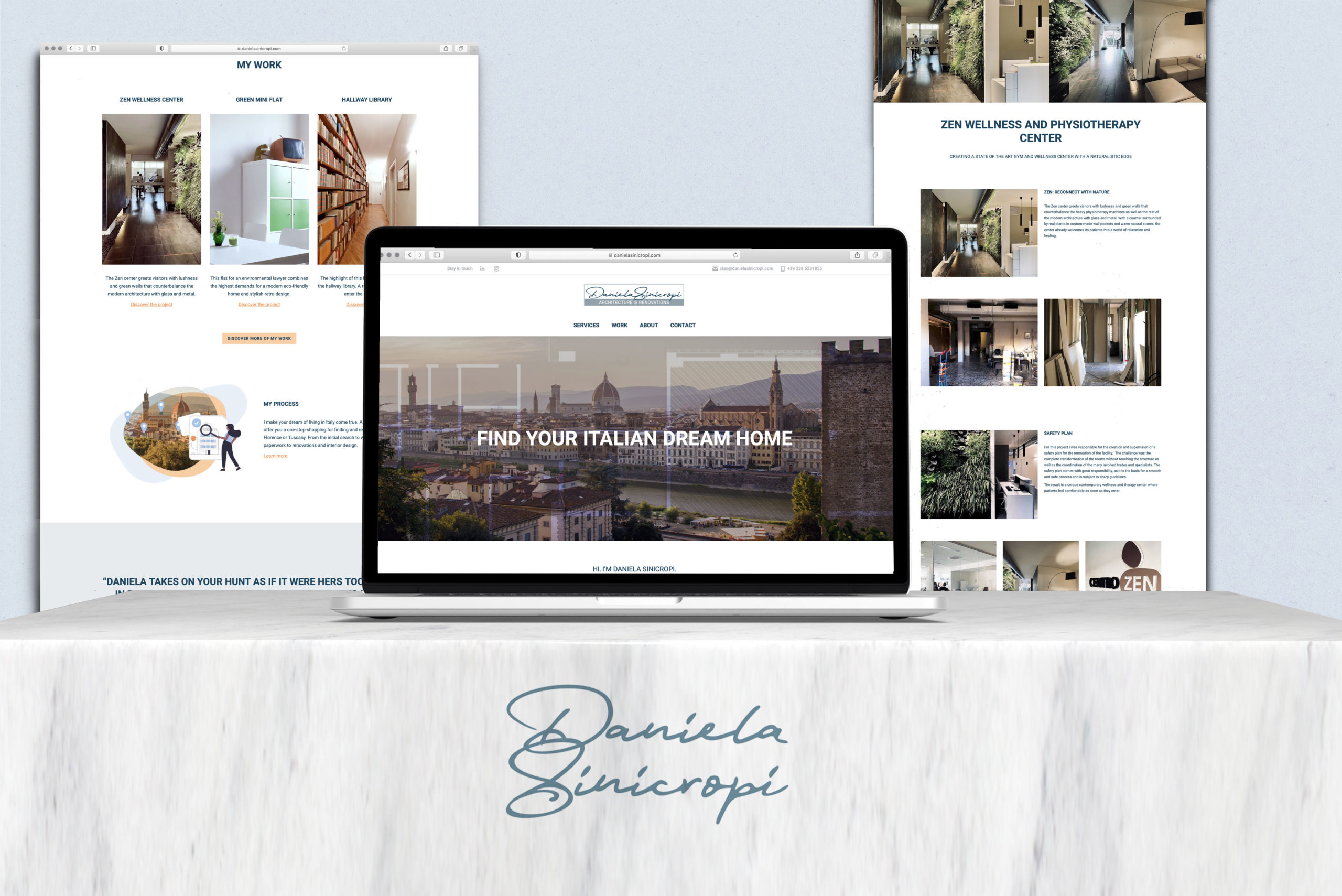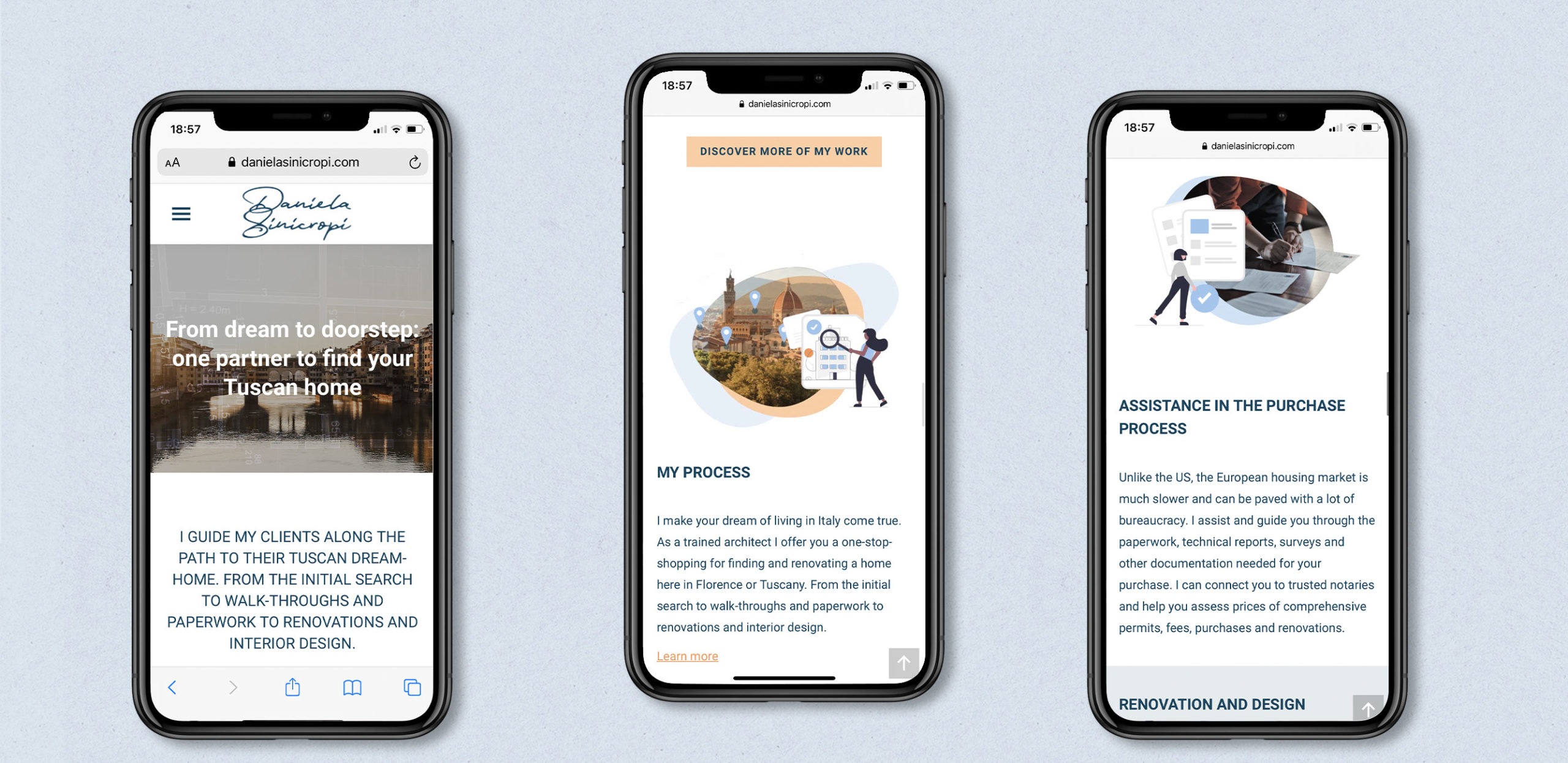 Social Media
In parallel with the website implementation, we developed a social media strategy to build reach and generate leads for the website. The Instagram and LinkedIn channels address the target audience with content that gives insights into Daniela's work and behind the scenes, reflects her expertise and shows a little dolce vita from Tuscany …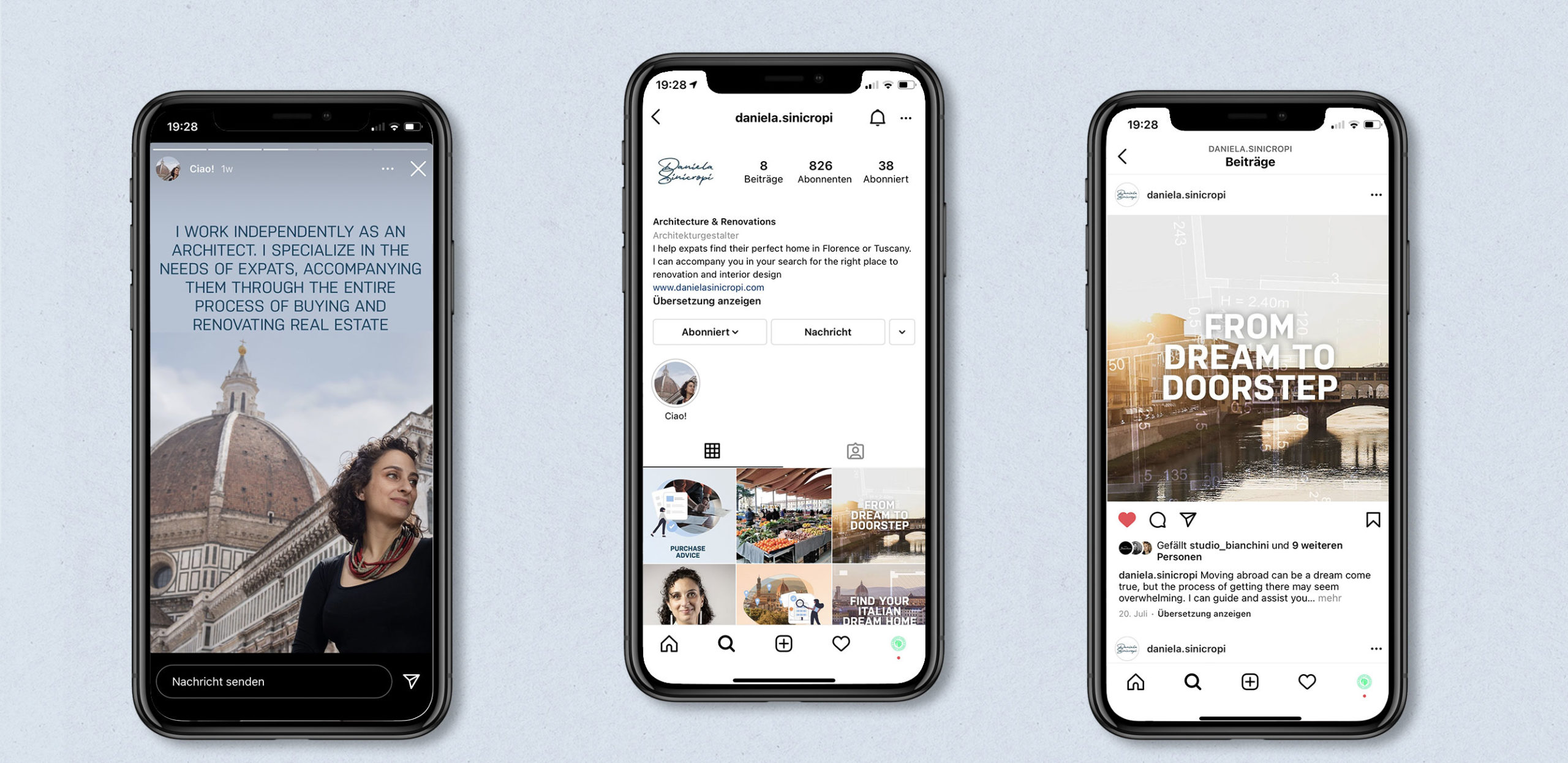 Services
Logo Design
Branding
Webdesign
Service Design
Content Strategy
Social Media
Creative Direction